The increasing demand for Cryptocurrency mining makes us look for new solutions to meet our needs concerning limits, such as power shortage and efficiency. Gladly, Intel company has efficient solutions for interested miners, Intel mining chips, Bonanza Mine ASICs, and Intel Blockcscale Asics.
Introduction
On July 18th, 1958, Gordon Moore and Robert Noyce founded Semiconductor Pioneers. And this company was initially called N.M. (Noyce and Moore) Electronics. Soon after that, Noyce and Moore changed its name to Integrated Electronics, which is what we know as "Intel" company.
The History of Intel Company
Gordon E Moore, an American engineer, was born on January 3rd, 1929, in San Fransisco, California, in the U.S. He studied chemistry successfully and received his Ph.D. in Chemistry and Physics in 1954 at the Barkley University and California Institute of Technology (Caltech).
Robert Noyce, with the full name Robert Norton Noyce, was born on December 12th, 1927, in Burlington, Iowa, U.S., and died on June 3rd, 1990, in Austin, Texas. He was an American engineer and one of the cofounders of the Integrated Circuit. Noyce majored in physics at Grinnell College (B.A., 1949) and received his solid-state physics doctorate from MIT in 1953.
Andreas S. Grove, known as Andrew S. Grove, was a Hungarian businessman born on September 2nd, 1936, in Budapest and unfortunately passed away on March 21st, 2016, in a middle-class Jewish family in Los Altos.
Once Upon a Time in Santa Clara., C.A.
Robert Noyce and Gordon Moore were among Fairchild Semiconductor's founders in 1957. A few years later, Noyce and Moore had grown personally wealthy, Noyce had co-invented the integrated circuit, and these two men were growing restlessly.
They felt the parent company, Fairchild Camera and Instrument, wasn't reinvesting enough of the proceeds from the highly profitable semiconductor business, especially in research and development. As a result, in 1968, Noyce and Moore resigned from Fairchild and founded Intel on July 18th, 1968.
Noyce and Moore have chosen N from Noyce and M from Moore, and it became N.M. Electronics on the initial paperwork. They believed the name was boring, and after thinking more, they decided to change the company's name from N.M. Electronic to Integrated Electronics – Intel.
Intel Products
Intel delivers a broad range of high-tech products, including Processors, Server Products, Intel mini-PCs, WIFI products, Ethernet Products, FPGAs (field-programmable gate array), eASIC products, memory and storage, and processors.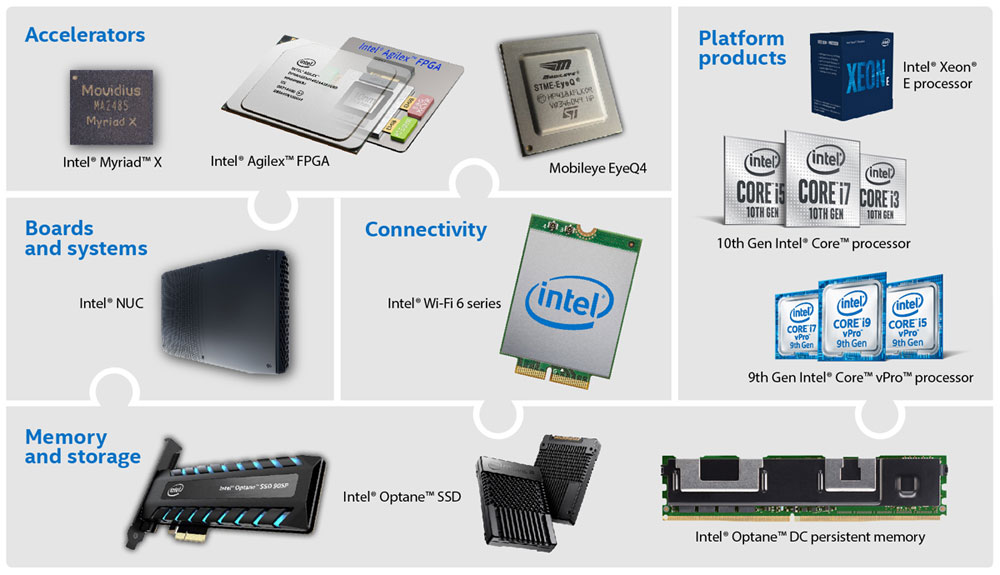 DeFi and Blockchain Market
According to reports, we expect that the global cryptocurrency market participants will grow up to 13.8 percent annually, and the financial turnover of the industry will hit $2.7 billion by 2025. That is why Intel believes using "Blockscale" technology in an ASIC chip will help make crypto-mining more energy-efficient when there is no need to take a bit out of its CPU/GPU offerings.
Energy-consuming cryptocurrency mining industry requires innovative solutions to reduce its irreparable environmental impacts. Maybe companies can reduce the consumption rate, but they can increase the efficiency of their products. With more than half a century of exquisite precedent, Intel is a pioneer chip manufacturer with elite solutions in the blockchain sphere.
Intel says that the application-specific integrated circuit (ASIC) chip will provide the necessary hashing power needed for blockchain work while reducing energy consumption using more efficient low voltage circuits. New chips enable decentralized and distributed computing and allow us to create innovative business models.
Intel delivers solutions that can offer an optimal balance of hashing and energy efficiency regardless of a customer's operating environment to power this new computing era. Several years of research and development in cryptography, hashing techniques, and low and ultra-low voltage circuits enabled Intel to scale computing power without compromising sustainability for blockchain applications.
Intel's Blockscale Miner ASICs
Increasing demands for cryptocurrency mining require customized solutions to meet limitations such as power shortage, efficiency, and other particular necessities. Several years of experience helped Intel company to achieve an acceptable level of optimized hashing functions, Intel claims. Intel delivers the Intel Blockscale™ ASIC, an SHA-256 (so-called Secure Hash Algorithm-256) hardware accelerator for blockchain Proof-of-Work encryption algorithm.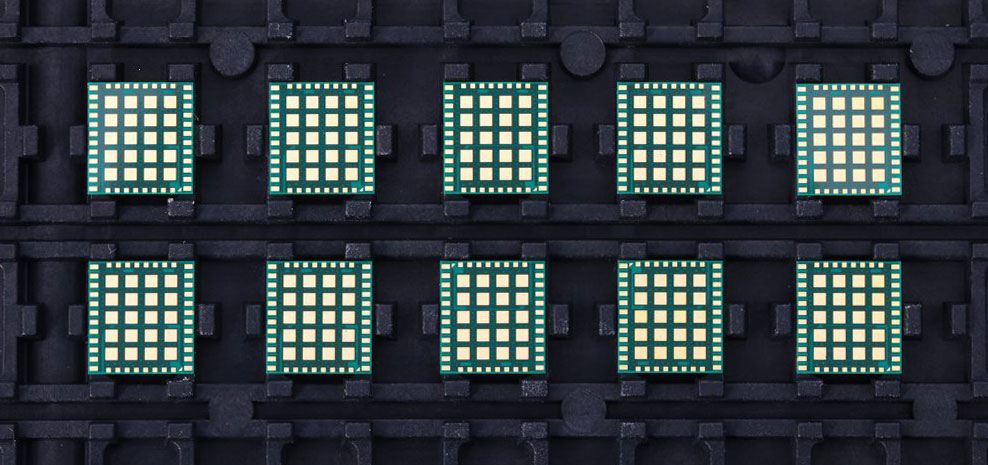 Intel's "Blockscale miner ASICs" are energy-efficient chips. The accelerator enables customized cryptocurrency mining, lowering the total cost of ownership by allowing it to become a tailored system design that perfectly meets the end user's requirements. Intel Blockscale ASICs is a proper answer to ordinary demands of the cryptocurrency mining industry.
Each ASIC has built-in temperature and voltage sensor capabilities. The accelerator can be operated across various frequencies, enabling system designers to balance performance and efficiency. The Intel Blockscale ASIC gets support from the reference hardware design and software stack to jump-start system development.
ASIC Specifications
Hash Rate
Up to 580 GH/s
Power Consumption
4.8 – 22.7 W
Power Efficiency
Up to 26 J/TH
Operating Temperature
50⁰C to 85⁰C
Package
Flip-chip LGA
7.5 x 7 mm
To Track Intel Miner ASICs in the Market
Hive Blockchain (HIVE) will sign an agreement to buy Intel's new mining chips in a deal. This crypto miner claimed it could increase its aggregate bitcoin mining hashrat to 95% from 1.9 exahash per second (EH/s).
Griid believes with 135 terahash/second (TH/s) at an electricity efficiency of 26 joules/terahash (J/TH), Intel's Bonanza Miner 2 is the second most efficient on the market. Intel will ship BZM2 to Hive and other companies such as peers Griid, Argo Blockchain, and Block (formerly Square) later this year.
---
Conclusion
Intel company's power-efficient 3600-Watt miner ASICs chip can achieve a hash rate of 40TH/sec bundled in lots of 300 units to compose a full-fledged 3,600W bitcoin mining machine. Bonanza Mine's 7 nm chips power the cryptocurrency miner, and Each chip is 14.16 mm² in size. As energy consumption is essential, BTC mining equipment needs to evolve to deliver higher performance.