Decentraland is a decentralized virtual reality platform powered by the Ethereum blockchain. Within the Decentraland platform, users can create, experience, and monetize their content and applications.
The finite, traversable LAND is a 3D virtual space within Decentraland, a non-fungible digital asset maintained in an Ethereum smart contract. The land is divided into parcels identified by cartesian coordinates (x,y). Community members permanently own these parcels and are purchased using MANA, Decentraland's cryptocurrency token. It gives users complete control over the environments and applications they create, ranging from anything like static 3D scenes to more interactive applications or games.
Some parcels are further organized into themed communities or Sections. By organizing parcels into Districts, the community can create shared spaces with common interests and uses. You can find a list of the original District Proposals on GitHub. The content that makes up Decentraland is stored and distributed via a decentralized network while ownership and transactions are validated on the Ethereum blockchain.
 The Team
From medium.com; It backs to 2015 when a few friends have decided to control the future of VR to circumvent TAX, censorship, and other unsuitable issues for the users and the visitors of an unknown Virtual Space in the future!

 
– Esteban Ordano, Tech Lead
He was a former Software engineer in BitPay, also had a role in a pioneer Bitcoin Infrastructure Bitcoin Libraries known as Bitcore, and a designer in the team of the Bitcoin Wallet known as CoPay and NIGHT, which is a Bitcoin Blockchain API. He also had some experiences in google and a role in an Argentinian Software company, "Tech Land."
– Ariel Meilich, Project Lead
With experience in venture capital and data analytics, Ariel has worked as an Analyst at Charles River Ventures, a leading Silicon Valley venture fund, and as the founder of Benchrise, a big-data company whose product helped find software engineers for tech companies.
Before entering the tech world, he spent two years as a National Institute of Health fellow, performing neuroscience research on human decision-making while running a BPO agency that catered to clients such as Amazon and General Electric.
– Yemel Jardi, Board Member
A veteran blockchain developer, Yemel worked on ChangeTip building a micropayment infrastructure for the web before Airbnb acquired it in 2016. Before that, he was a Software Engineer at BitPay (the leading Bitcoin payment processor). He crafted some of the most widely used open-source tools. Bitcoin developers utilize worldwide, such as the Bitcore library.
Yemel is also a Professor of Cryptocurrencies at the Instituto Tecnológico de Buenos Aires and the South American Business Forum chairman. He was one of the founding members of Voltaire, a blockchain-focused hackerspace in Buenos Aires, Argentina.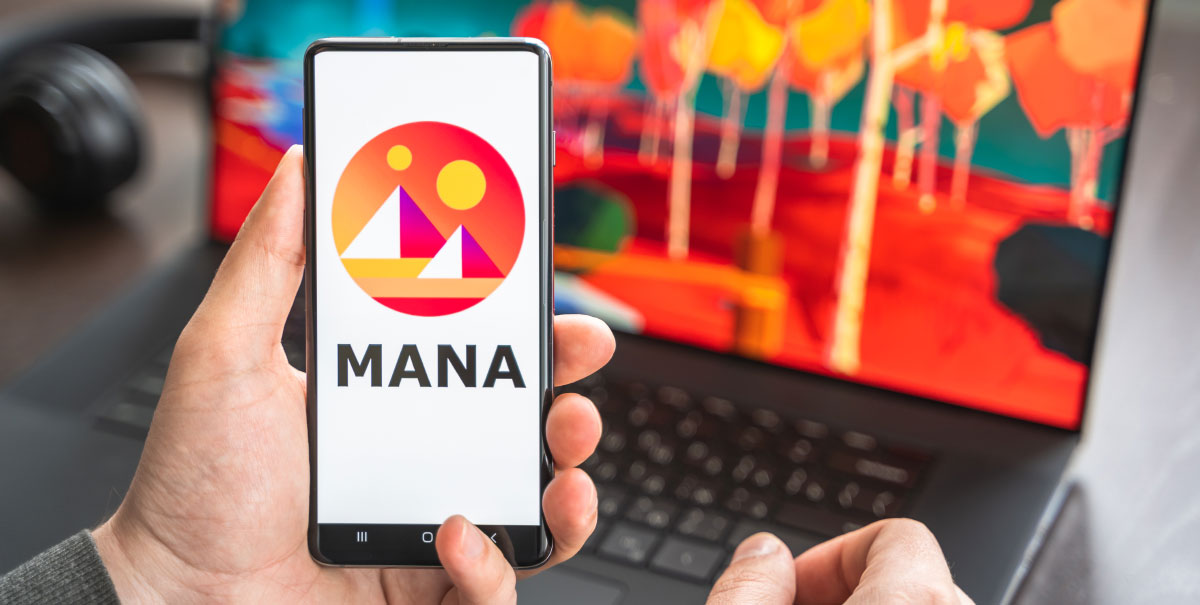 MANA Token
MANA is the digital asset token used to pay for goods and services in Decentraland. MANA stands on the Ethereum network and follows the ERC20 standard for tokens. MANA holders can trade their MANA for fiat currency or other digital currencies.
Whitepaper
The original Decentraland white paper is been written by Esteban Ordano, Ariel Meilich, Yemel Jardi, and Manuel Arao.
The white paper presents a detailed explanation of the original philosophical motivations behind the Decentraland project, along with a rigorous discussion of the proposed technical and economic approaches to building Decentraland. The Decentraland project is continually evolving, and some of the policies outlined in the white paper might change in the future.
Decenterland in a few words?
The best resource for getting information is the Decenterlands website and the written white paper!
But suppose we want to tell audiences of this article what Decenterland and what it will do will be like what will come below.
In that case, a virtual Reality space includes lands that users can buy, build properties, and get revenue based on their creativity. For example, make casinos or something to attract visitors and charge them against letting them visit!