Abstract
Flare is a blockchain network that adds smart contracts to cryptocurrencies such as Bitcoin and Ripple, and this network uses the FLR token. One of the main problems in networks such as Bitcoin, Ripple, and Litecoin, mostly payment systems, is the inability to interact with smart contracts.
The Flare network team intends to solve this problem by creating two-way bridges between these networks based on the Ethereum network, which means that Flare enables users to use the currencies of Flare-integrated networks in smart contracts. This article will help us to know more about the Flare network and Token airdrops.
Introduction
Flare is an L1 EVM blockchain with two core protocols, the "State Connector" and "Flare Time Series Oracle (FTSO)," which allow developers to create an ecosystem of robust and decentralized interoperability applications.

What is Flare Network?
Everyone knows Ripple as a global cross-border payment system and exchange network. The team behind the XRP network designed it for payments, and there are severe limits for users if they desire to use this network for other uses or services, they expect to receive from similar blockchain networks. The Flare network decided to support smart contract functionality for the XRP cryptocurrency to overcome the mentioned limits.
FLR is this network's primary token, and the Flare team has already distributed a part of the FLR supply among the qualified holders of Ripple cryptocurrency. Flare is a layer-1 EVM blockchain with two core protocols, the State Connector and Flare Time Series Oracle (FTSO). The mentioned protocols allow developers to create an ecosystem of robust and decentralized interoperability applications.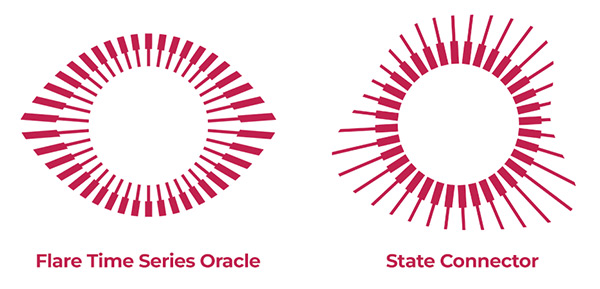 Flare uses a consensus protocol called Avalanche, adapted to work with Federated Byzantine Agreement (FBA) used by networks like Ripple and Stellar. In this algorithm, each network node selects another set of reliable nodes.
When all the nodes confirm a transaction in this set, that selector node confirms the transaction's validity. This process significantly increases the processing speed of Stellar, processing 1000 operations per second.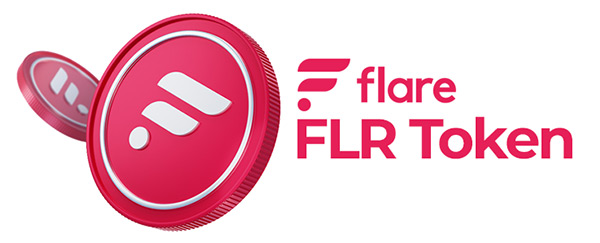 Flare Tokenomics
Flare's native token, FLR, is required for native payments and spam control at the network level. FLR tokens are destined for community ownership through direct token distribution, network incentives, or Flare Foundation ecosystem initiatives.
Total Token Distribution on Day 1: 100 billion FLR tokens.
Community FLR Allocation: 58.3% of the genesis Flare supply is allocated to the community by public token distribution and the Ecosystem Support Program.
Team, Advisors & Backers: 19.2 % FLR allocated to existing and future team members, The team is restricted from selling any FLR in the first six months.
Flare Entities: 22.5 % Flare entities for product development and investment.
Flare Token Utility
As collateral in decentralized applications (DApps).
To obtain information from an oracle.
Voting in network decisions.
How to Receive Airdrop
To get Spark Token, we need two things:
Ripple wallet
Ethereum wallet
On December 12, 2020, the Ripple network will award Spark Tokens to everyone who has purchased Ripple. So the first step is to own XRP by this date. These people are eligible to receive the Flare network token. Interested people must send their request to receive a new token to the Ripple network by June 11, 2021.
Please note: If interested people submit their request by this date (June 11, 2021), they will be entitled to receive tokens.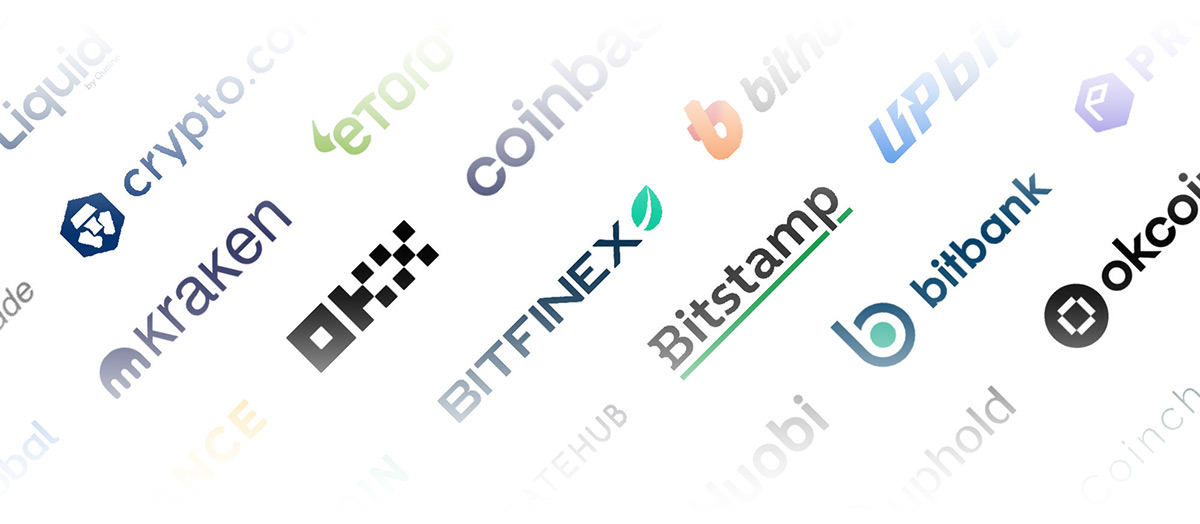 A List of Exchanges and Wallets
Wallets:
Exodus, Guarda, Ledger, Xumm and Metamask
List of exchanges:
Binance, OKX, Kraken, Nexo, KuCoin, Huobi,Gate.io, Bitfinex, Bitrue, Crypto.com, BitStamp, Bithumb, Upbit, ByBit, Okcoin, MEXC, Poloniex, Uphold, Bitso, CEX.io, GateHub.Probit Global,iTrust, Capital, Liquid,eToro, CoinSpot, BtcTurk, Korbit, Bitcoin Meester, CoinZoom, BTCMarkets, Bitkub, Coinex, Cornfield, ICRYPEX, NDAX, Giottus, Bitpanda, AltCoinTrader, Bitexen, Firi (Miraiex), BitBns, GoPax, Exmo, Zebpay,Youhodler, Coinone and Zonda
---
Conclusion
The FTSO is the native oracle of Flare's time series data, such as cryptocurrency prices, and provides applications on the Flare network with rapidly updating and highly decentralized data. The point is that no single party controls the process, and it would take considerable effort to disrupt.
The State Connector can come to a consensus on information from external blockchains so that it can be used on Flare, for example, whether a given Bitcoin transaction has occurred. It does so securely and in a decentralized manner.
Flare's next-generation technology brings fast, secure, and efficient transactions with low gas fees and a small carbon footprint.
FLR is a native token of the Flare Network. The Flare Network aims to solve problems of limited utility by introducing support for smart contract capability for the XRP token. Spark is the native token of this network, and a portion of its supply is airdropped to eligible XRP holders.